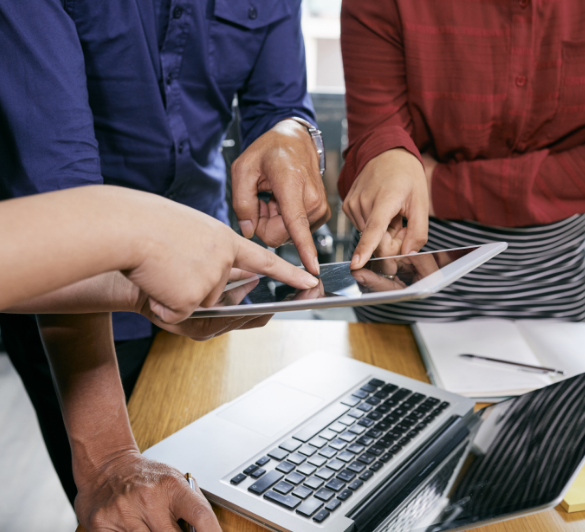 Ripton's ITOM Solution delivers comprehensive visibility and control over IT infrastructure and operations. With the implementation of the features like event management, configuration management, and service mapping, you can enable your organizations to proactively manage and resolve IT incidents, minimize downtime, and optimize infrastructure performance.
ITOM Visibility implementation provides your organizations with real-time insights into their IT infrastructure, enabling proactive monitoring, troubleshooting, and optimization.
ITOM Health implementation can optimize performance and minimize disruptions with comprehensive monitoring and remediation capabilities.
ITOM Governance helps your organization to manage policies, compliance, and regulatory requirements effectively while ensuring operational excellence with ServiceNow ITOM Governance.
Ripton ITOM solution can help you in
Enhanced visibility into the IT Infrastructure
Improved operational efficiency with automated and streamlined processes
Minimizing downtime by enabling proactive monitoring of IT systems, allowing for early detection and resolution of issues,
Better resource utilization by optimizing the resource allocation.
Enhanced service delivery by providing end-to-end visibility and management of IT services
With Ripton Solutions our Clients and Partners have experienced
100%

%
visibility of the end to end IT environment
99%

%
of the tickets closure within SLA
50%

%
reduction in the Mean time to detect the root cause of issues.
20%

%
increase in the Change Success Rate
Case Study
Streamlining IT Operations for Improved Efficiency: ServiceNow ITOM Implementation Case Study
The organization has achieved a 30% reduction in manual effort and a 25% decrease in administrative tasks through the consolidation of IT operations and streamlined processes. Siloed systems were eliminated, enabling centralized management and improved collaboration.